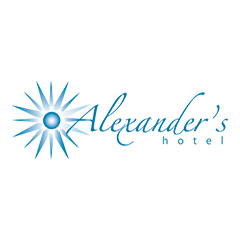 Alexander's is a family-owned hotel on the Masaki Peninsula, Dar es Salaam. The hotel was designed and built just 8 years ago by The Alexander's.
Alexander's is a contemporary building, with all rooms overlooking the lush garden and pool. Deliberately modern features contrast with a collection of antiques, thoughtfully collected over the years. Feel as if you have arrived home when you check-in. Hassle-free, relaxed, everything you could want after a long day of travel or work. Resembling a welcoming house from the outside, Gordon is often there to greet you when you come through the front door.
If you are lucky enough to stay for a number of nights you will no doubt meet Hobbit, Gordon's lively dog, playing ball out in the garden.
Related posts