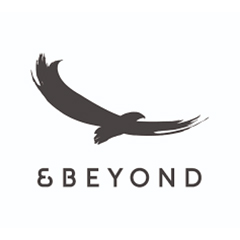 Lake Manyara Tree Lodge
&Beyond
Lake Manyara National Park offers a true wilderness experience in diverse habitats, from its Rift Valley soda lake to dense woodlands and steep mountainsides. Cradled in the boughs of an ancient mahogany forest, &BEYOND Lake Manyara Tree Lodge melts into the natural beauty of its breathtaking surroundings.
Nine stilted treehouse suites, crafted from local timber and makuti palm fronds, weave a sophisticated blend of intimacy and romance, offering privacy and exclusivity in the cool, leafy surroundings, with elephant visitors passing through.
Most people think that the famous tree-climbing lions here have developed their climbing habit to get away from annoying insects. At &BEYOND, we have our own theory – they're in awe of our magnificent treehouse suites.
Designed to exert minimal impact on the environment and provide a tranquil haven, the Lodge offers an exclusive interpretive safari in a more remote area of the National Park. Gentle Tanzanian hospitality is exuded from the team, who have a passion for delighting guests, whether you are on honeymoon or a family safari.
Related posts