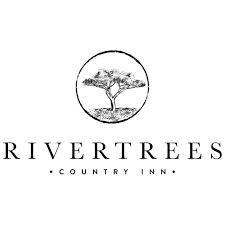 The inn is a charming country estate that was once an old coffee farm, and still retains the nostalgic air of a well-loved homestead. Sprawling ten acres of fertile greenery, the grounds are a natural extension of Mt Meru's sloping foothills, and offer a sanctuary for the birds and wildlife indigenous to the area.
Elegantly rustic cottages are dotted along the river and in thickets of tall trees, while lush lawns and birdsong make for a peaceful and picturesque setting. Set in the heart of an area rich in nature reserves, montane forests and vibrant village culture, the scope for exploration is endless.
The restaurant concocts tasty meals of garden-fresh ingredients and old family recipes, as well as oven-fired pizzas and the best of the region's locally grown coffees. Delicious candle-lit dinners are served by the warmth of the fireplace, or under the stars and the watchful eyes of resident owls.
Rivertrees combines unpretentious comfort with subtle accents of style to create a timeless pause in a traveler's journey, and a sense of warmth and genuine welcome.
Related posts